Soils Assessments, Acid Sulfate, Salinity and Agricultural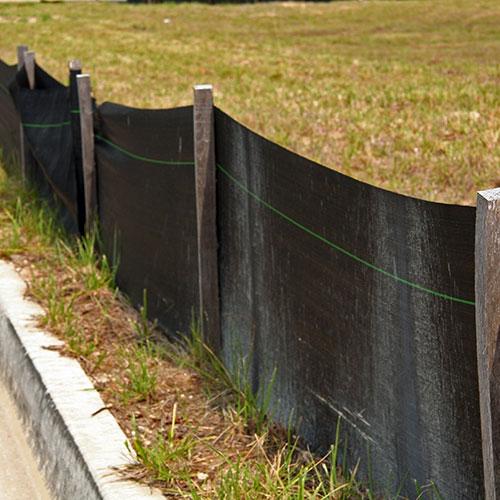 Soil assessments are undertaken for a variety of reasons, depending on the nature of your property and its current and future use.  We undertake testing for Salinity Reports and Acid Sulfate Soils Assessments along with soils assessments for agricultural purposes and for land contamination.  We also undertake Acid Sulfate Management Plans.
Urban Salinity is a concern in NSW in many cities and towns.  It is a concern in Western Sydney and many councils will require a salinity assessment as part of your development application.  Saline soils can have adverse impacts on buildings as salt can be drawn into the capillaries of concrete and brick causing the mortar to expand which results in the deterioration of bricks, mortar and concrete.
Acid Sulphate Soils Assessments are undertaken to determine if acid sulfate soils are present and if any proposed works would disturb these soils.  These soils occur naturally in sediments or organic substrates that were deposited under estuarine conditions.  Typically they are found along the NSW coast.  Works which expose Acid Sulfate Soils to air (such as excavation or drainage works) cause the sulfides in the soil to react with oxygen which forms sulfuric acid.  This can result in changes to drainage water pH and chemistry as the sulfuric acid can cause the release of some heavy metals within the soil.  Acid sulfate soils have to be carefully managed to avoid environmental contamination.
We undertake Salinity Testing, Acid Sulfate Soils Assessments and Land Capability Assessments using our geotechnical drill rig to profile the soils and collect samples.  Direct push technology is also used to obtain undisturbed samples.
In general, our soil assessment services test for the following.
Acid sulphate and salinity levels.
Presence of nutrients or contaminants in the soil.
Suitability for various uses, such as agriculture, construction, and landscaping.
Erosion risks and potential for hazards due to waterways and weathering.
We also provide erosion control services, taking measures to reduce and reverse the effects of erosion. Sediment control and matting, revegetation and seeding, reinforcement of slopes, and other methods are included in our approach. Where possible biodegradable solutions are used in association with planting of native plants for stabilisation of erosion areas.
Schedule a consultation with our team of experienced environmental experts today