Land Contamination, (SEPP 55), Phase 1-Preliminary Site Investigations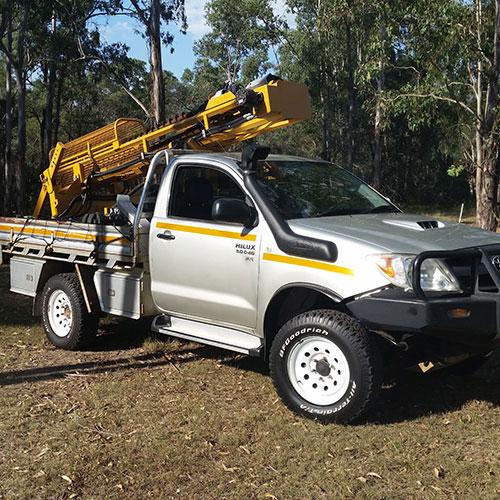 Contamination – SEPP 55, Environmental Site Assessments including Preliminary Site Investigations (PSI) and Detailed Site Investigations (DSI) are critical for risk management and due diligence when purchasing or developing a property.  A Preliminary Site Investigation is often required for a change of use or development of land which may potentially be contaminated.  We often undertake Preliminary Site Investigations for Child Care Centre proposals where council wants to ensure the land is not contaminated.  The purpose of a Phase 1 Preliminary Site Investigation is to determine the potential for a site to contain contamination and whether the risk is such that a Detailed Site Investigation (which generally requires soil and groundwater sampling) is required.
The Preliminary Site Investigation or Phase 1 Environmental Site Assessment involves;
A detailed records review from often a range of sources including council records, historical aerial photographs, EPA records, historical land titles, interviews of people with knowledge of the site history;
A detailed site inspection which includes viewing all accessible areas of the site to determine any visual signs of potentially contaminating activities or evidence of past use which may have contaminated the site. This includes evaluation of neighbouring properties generally for a distance of approximately 200metres from the site;
Review of all information and the potential for any contamination on site based on the records and site inspection including development of a Conceptual Site Model (CSM) to determine potential sources, transport mechanisms and sinks for any potential contaminants.
Writing of the Preliminary Site Investigation Report.
We have the capabilities and experience to assist our clients to determine potential contamination risk before purchase and to undertake the required assessments as part of your development application. Whether a Preliminary Site Investigation (PSI) or Detailed Site Investigation (DSI) or Remedial Action Plan (RAP) you can be assured of a quality assessment when using Anderson Environmental. We undertake Environmental Site Assessments to determine the presence and extent of potential environmental hazards and contaminants for commercial, industrial, and residential properties. In many sectors, site assessments are highly important, for a variety of reasons.
In real estate purchases, an environmental site assessment (Contamination Assessment) can protect buyers and limit liability by identifying environmental risks before the transaction occurs. For Land Development, sites are assessed for the purpose of urban housing and as part of the DA process councils need to be sure a site is safe for human habitation. If contamination is detected which is above guideline levels then Remedial Action needs to be taken, thus leading to a Remedial Action Plan (RAP). Our expertise is sought after by clients and government. In North America banks will not loan money for commercial or rural properties without first getting a clean Phase 1 Environmental Site Assessment and we advise all our clients to undertake such an assessment before purchase.  This is now starting to become more common in Australia with banks requesting these assessments.
Our Services include:
Preliminary Site Investigation (PSI ) (Phase 1 Environmental Site Assessments)
Detailed Site Investigations (DSI) (Phase 2 Environmental Site Assessments)
Remedial Action Plans (RAP) (Phase 3 – Remediation of Contaminated Sites)
Site Validation Reports (Confirming Contamination has been adequately remediated)
Waste Classification (VENM, ENM, GSW)
Pre-purchase Environmental Due Diligence Reports (Commercial, Residential, Rural)
Human Health & Ecological Risk Assessment
Hazardous Material Management
On-going Environmental Monitoring
Since 1992 we have been working as professional Environmental Consultants to private developers and government to assess Land Contamination.  We have our own specialised Geotechnical Drill Rig and also direct push percussion sampling equipment specialised for difficult to access areas.  For some jobs we work with drillers we have known and worked with for many years and get good rates for our clients.  We service the whole of New South Wales, including Greater Sydney, Western Sydney, the Blue Mountains, West of the Great Dividing Range, Central Coast, Newcastle, Hunter Valley, Wollongong and Illawarra, Southern Highlands, Shoalhaven, Port Macquarie, North Coast, and Central Western NSW. Schedule a consultation with our team of experienced environmental consultants today